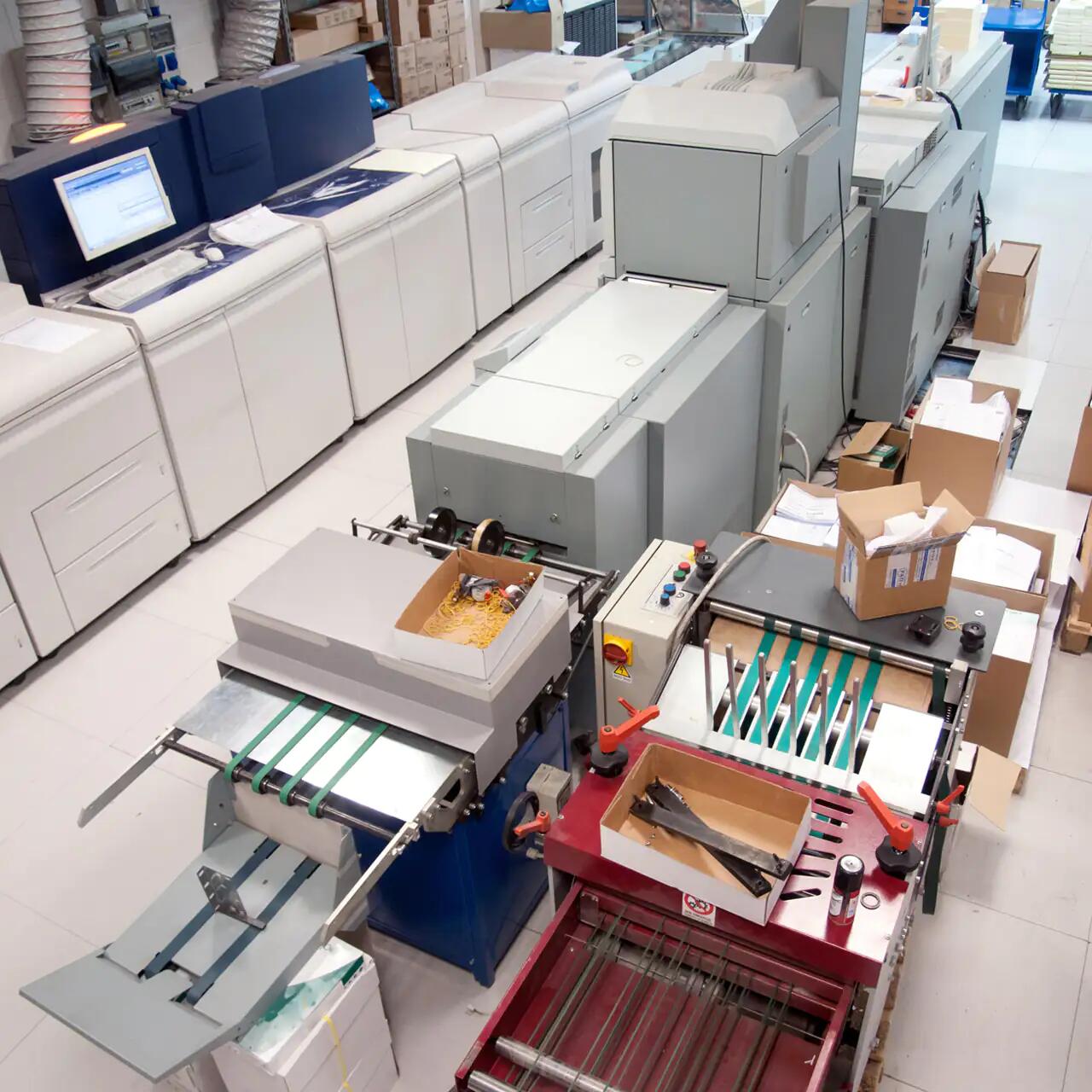 Digital printing
Digital printing is one of the most popular printing methods It's main advantages are short delivery time and customization capabilities - you can personalize each printout, or even pause the printing process at any time to make changes. Unlike with offset printing, preparing the machine for printing does not require any time and money. Since there are no permanent plates, in case of spelling or design mistakes on a printed proof, the file can be easily corrected before the print run continues. It is very useful for printing business cards, numbered tickets, invitations, etc. Printouts created with this method do not need time to dry and can be further processed and refined right away.
Digital printing is much more cost-effective for small-run jobs. You should choose digital printing for runs lower than 1000 pieces, especially when you need it fast, and for proofs - when you want to see how your project will look in reality. Digital printing works best for printing business cards, leaflets, invitations, bookmarks, posters, diplomas etc.
Send inquiry
Comprehensive customer service is our priority. We are constantly expanding our offer, adding new products, created using various printing methods. We specialize in both offset and digital printing as well as offset UV, enabling printing on non-absorbent materials such as PVC, self-adhesive foil or adhesive foil.
The main area of our activity includes the creation of marketing materials. We print all kinds of advertising products, such as three-fold calendars, stickers, magnets, mousepads and many others. The advertising industry is constantly developing, introducing new and more original ways to promote companies. We carefully observe current trends and market requirements, thus we are always able to meet the constantly evolving demands of our customers.
Remember that we buy with our eyes first, so engage our printing services today. We can help you create a product, that will be a true eye-catcher for the customers. 
If you have any questions, you are welcome to visit our headquarters in Zielona Góra, contact us by phone or e-mail.