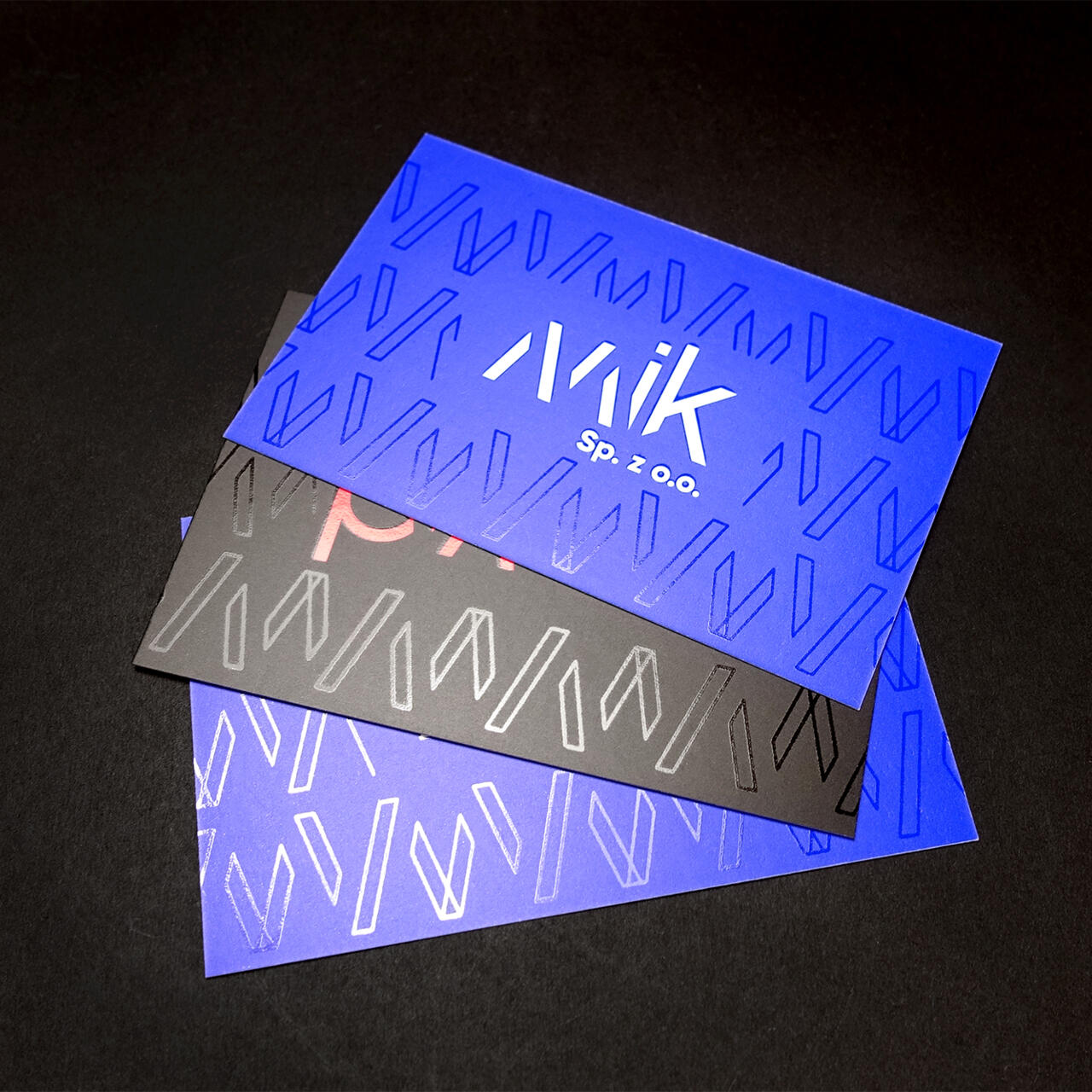 Standard business cards
Standard business cards are made of high-quality chalk paper, decorative papers or coated cardboard. They are available in the following sizes: 90 x 50 mm and 85 x 55 mm with sharp or rounded corners.
For more attractive visual effects and greater durability, the business cards can be additionally covered with foil or varnish. An interesting visual effect can be obtained by combining a matt foil with gloss varnish applied selectively. This combination creates a very sophisticated and elegant look.
Send inquiry
Business cards, vouchers, rulers
Business cards are one of the most frequently handed out advertising materials. We use them to acquire new customers, make new partnerships, and business relationships. Handing them over, we have one goal - for the recipient to contact us and use our services. For this to happen, the business card must not only look professional and have all the necessary information, but also be attractive and interesting. The business cards we offer will help you stand out from the competition and make a lasting impression. Remember that the look and feel of your business card demonstrate the professionalism and quality of the brand.
See multiloft business cards available in our offer, whose remarkable form makes them stand out from the crowd. Are you looking for a classic shape, but you want an unusual material? We have 3D business cards made with lenticular printing technology or transparent business cards made of PP or PVC. We are open to new ideas and eager to fulfil unusual orders. Do you want a round business card? Contact us. We'll see what we can do.